You found the Bards of KeyPoynt! We're an Anacortes, WA-based band of medieval-celtic-piratey-gypsy-really-we-do-everything celebrators and creators of all things music. We enjoy both the serious art that is music-making, and the goofy, fun, I-can't-believe-they-just-sang-that kind of stuff. We travel all around Washington, Oregon, and B.C., performing at local events, pubs & cafes, medieval faires, and Highland Games and are always ready to play for any and all who will listen. We're available for special events, and can be called upon to compose original songs to suit the occasion. Please enjoy meandering around our website, and getting to know more about us crazy bardic types and what we're up to.
(This Website is new, and is still undergoing many changes. Please remember to check back constantly for things being added. :D )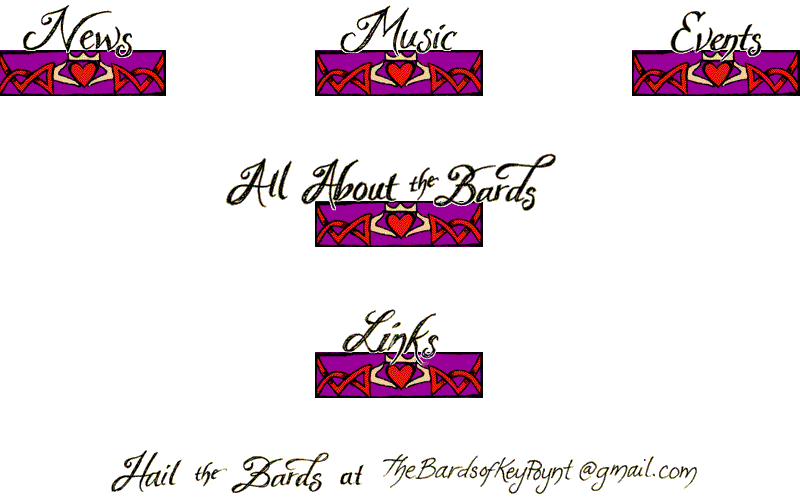 All artwork and calligraphy by Amanda McCartney. Web design by Kate McCartney, creator of one of the most awesome web comics you'll ever read: Abian.